* Estimated savings represents the amount saved by not wearing contact lenses until age 65, based on your age and average monthly expense on contact lenses.
---
Learn more about the cost of LASIK compared to contacts and glasses by reading the infographic below: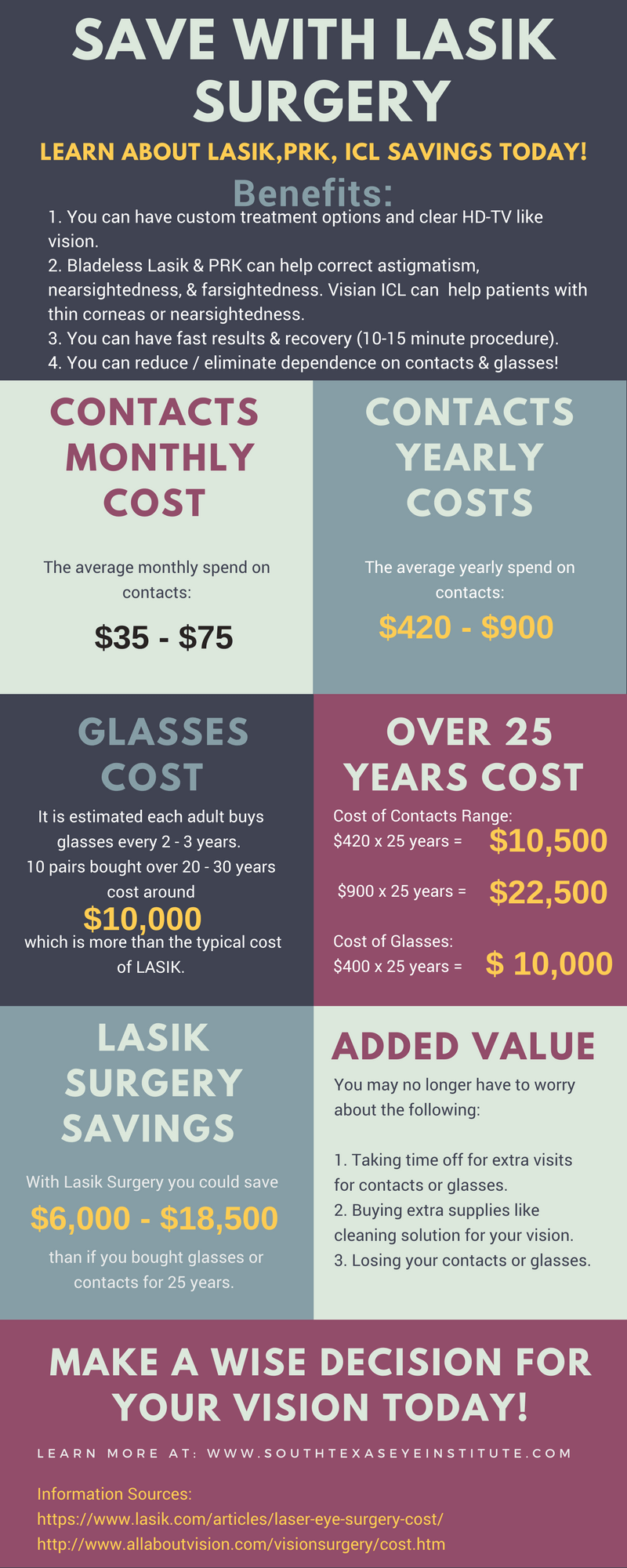 COME IN FOR AN EVALUATION. FIND OUT HOW LASIK CAN CHANGE YOUR LIFE—AND SAVE YOU MONEY IN THE LONG RUN.