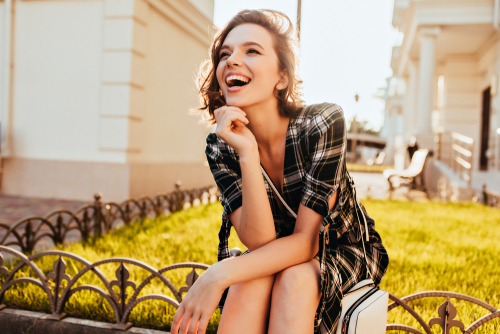 Are you thinking about getting LASIK and wondering if it's worth the potential risks? Most people consider LASIK to be one of the most life-changing procedures that exist.
If you're still on the fence about whether you should get LASIK, keep reading for 9 things that make LASIK worth it!
1. Better Vision
After LASIK, most patients can see better than they could with glasses and contacts. In fact, this means that most people end up with 20/20 vision or better!
Thanks to the accuracy of LASIK procedures and technological advances, there's never been a better time to have this procedure.
2. Ultimately Save Money
The cost of LASIK can be daunting, but you should view it as an investment into your quality of life. While LASIK does have an upfront cost, by getting it, you'll save money. You'll no longer need to pay for glasses, contacts, prescriptions, and various eye care accessories.
3. Visual Freedom
If having to wear glasses or contacts impacts your ability to do the activities you love, getting LASIK improves your quality of life. With LASIK, you'll no longer need glasses or contacts, allowing you to achieve true visual freedom.
Imagine what it would be like to wake up and be able to see clearly or if you could pull an all-nighter without worrying about taking out your contacts.
4. Increased Confidence
Some patients decide to get LASIK because they don't like how they look with glasses. Want to feel more self-confident?
Getting LASIK is an easy way to achieve this, especially if you're not comfortable wearing glasses. Wouldn't it be better if you could show up to your next family function or friends' wedding without your glasses?
Say so long to the days of wearing glasses that leave indentations on your nose or having irritated eyes from contacts.
5. Travel
Having to travel with your glasses and contacts can be challenging. LASIK lets you stop worrying about contacts, breaking your glasses, or forgetting your contact solution.
After LASIK, going on a trip will be simpler and more enjoyable. You'll be able to pack fewer things and enjoy your vacations more!
6. Outdoor Activities
When the weather gets nice, it's natural to want to spend more time outdoors. To enjoy any sort of warm weather activity, not having to wear glasses or contacts is ideal.
Glasses can break or fall off or contacts can move around in your eye. You won't have any of these problems after LASIK!
7. Easier to Cook at Home
LASIK makes it easier for you to see while participating in any activity, including cooking. You'll no longer need to worry about if you have your recipes to see a recipe or if they get fogged up while cooking. Everything involved with making meals becomes easier with LASIK.
8. No More Fogged-Up Glasses
Whether you are draining pasta, walking outside, or wearing your mask, LASIK means you no longer have to deal with fogged-up glasses. No one wants their vision obstructed, especially unexpectedly. Prevent this from happening by getting LASIK.
9. Spend Less Time Getting Ready
Imagine what it would be like to shave without your glasses getting in the way, or seeing clearly while applying makeup. By correcting your vision, you'll be able to see clearly and spend less time on your everyday routine.
Are you finally ready to get LASIK? Find out if LASIK is right for you by scheduling a LASIK consultation at South Texas Eye Institute in San Antonio, TX, and make visual freedom a priority!