Are you tired of wearing glasses and contact lenses? LASIK is a low-risk procedure that can help you fulfill your dreams of achieving clear vision without assistance.
If you're thinking about getting LASIK, the first step is to get a LASIK consultation. This consultation is often free and requires no commitment, so it's well worth having even if you haven't decided you want LASIK for sure yet.
Not only is it necessary to determine if you're eligible for LASIK, but it's also an excellent opportunity to talk to a professional who knows all about the procedure. If you have any uncertainties about LASIK, talking to someone with more information about the vision correction procedure can help you decide.
Talking with the ophthalmologist who would perform the procedure can help you better understand what surgery will be like. You'll also get a better sense of the surgeon and their qualifications.
At your LASIK consultation, you can seize this opportunity by asking your ophthalmologist these questions:
1. Am I A Good Candidate for LASIK?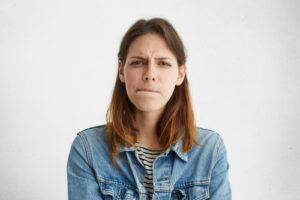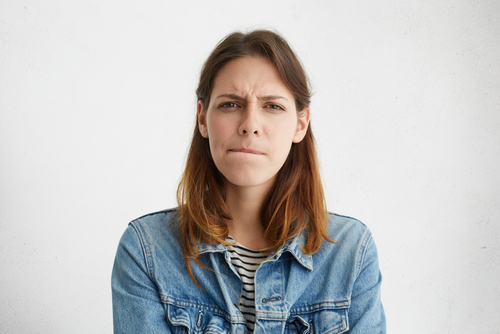 LASIK consultations usually involve a complete evaluation so your ophthalmologist can determine whether or not you're a good candidate for the procedure. The majority of people who seek LASIK make good candidates.
Around 85% of people who want to have LASIK qualify for the procedure. But before you undergo a complete evaluation, you can ask about your general candidacy based on a few simple factors.
To get LASIK, you need to be at least 18 years old, in reasonably good health, have no pre-existing eye conditions, and have a stable prescription within certain limits. These are only some of the factors that go into determining if you're a good LASIK candidate.
Your ophthalmologist can tell you what kind of health issues are disqualifying and if you're able to work around some of them. They can also tell you if your prescription is within acceptable limits and if it hasn't changed over a long enough period.
LASIK surgeons prefer to perform LASIK on patients who've had a stable prescription for at least a year, but some prefer two. Your ophthalmologist can help you understand what they recommend. This can also help you figure out how cautious your potential surgeon is.
2. How Many Patients Qualify for LASIK?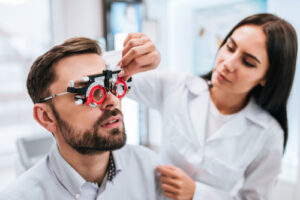 As stated before, around 85% of patients who go in for a consultation make good candidates for LASIK surgery. But some eye doctors and practices may accept more patients.
While very few ophthalmologists are unsafe, a higher than average acceptance rate can mean the procedure won't be as effective, and recovery may be uncomfortable. It's a good idea to follow your gut if something seems off.
By asking how many patients they screen out, you can tell how much a surgeon values patient satisfaction and safety over profit. If they reject fewer than 10% of patients, you may want to seek out a different practice for your LASIK procedure.
3. How Many Procedures Have You Done?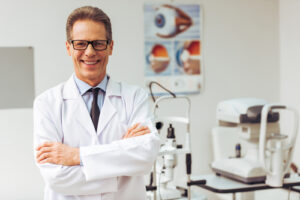 Another thing you should know about the person potentially performing your procedure is how many procedures they've done. Ideally, you want an ophthalmologist who's done hundreds of LASIK surgeries.
An experienced LASIK surgeon is more likely to give you your best vision possible. Choosing a LASIK surgeon who doesn't have enough experience may result in frustrating complications or a longer recovery time.
4. What Will the Procedure Be Like?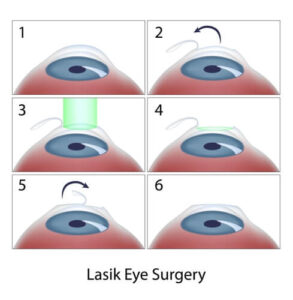 Once you know if you're a good candidate and you know your ophthalmologist is high quality, you can get down to the nitty-gritty details. Knowing what LASIK surgery entails can help you prepare before having LASIK.
Having peace of mind before undergoing LASIK is a necessary component while preparing. Understanding what LASIK is like will also give you a better feel for how your surgeon will improve your vision.
The basic procedure is the same no matter where you choose to have LASIK. However, it's essential to know that not every LASIK procedure is created equal.
Different practices may use other kinds of tools and technology. Knowing what happens during the procedure and what's used can reassure you if you're nervous about having LASIK.
South Texas Eye Institute uses the most recent, advanced technology available to ensure the safest and most effective procedure possible. Knowing you're getting the best can give you confidence in choosing to get LASIK.
If the practice you're considering is using old, outdated technology, this is a red flag, and you may want to consider going somewhere else.
5. What Should I Do Before and After the Procedure?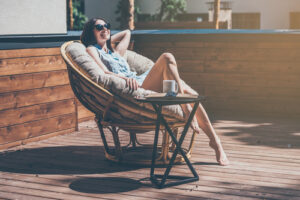 Once you know that you want LASIK, you can get more details on preparing before having it. If you wear contact lenses, you'll have to stop wearing them a few weeks before your surgery date.
Your surgeon can tell you exactly how long before the surgery you need to stop depending on what kind of contacts you use. They may also ask you to use eye drops or other medication before surgery.
While recovery from LASIK is a long way off at your initial consultation, you can still ask about the general process, what you'll need to do, and what you'll need to avoid. This will help you plan for your recovery.
Many LASIK patients feel well enough to go back to work the day after having their vision corrected, but you may want to take an extra day or two off, depending on what your ophthalmologist recommends.
Asking the right questions at your consultation ensures you get the most out of your visit and are prepared for everything LASIK entails. Never be afraid to bring up any questions or concerns with your ophthalmologist, so you feel informed enough to decide whether or not to undergo LASIK surgery.
Are you ready to take the first step on your visual journey? Schedule your LASIK evaluation at South Texas Eye Institute in San Antonio, TX, now!