There's something about San Antonio that keeps people coming back for more. Maybe it's the history or the appeal of being in a place that's seen so much.
But you may not love seeing it with frames and contact lenses standing in your way. The solution? A permanent vision correction procedure like LASIK.
Keep reading to discover why these 5 classic San Antonio places are so much better after LASIK!
1. The Historic Pearl District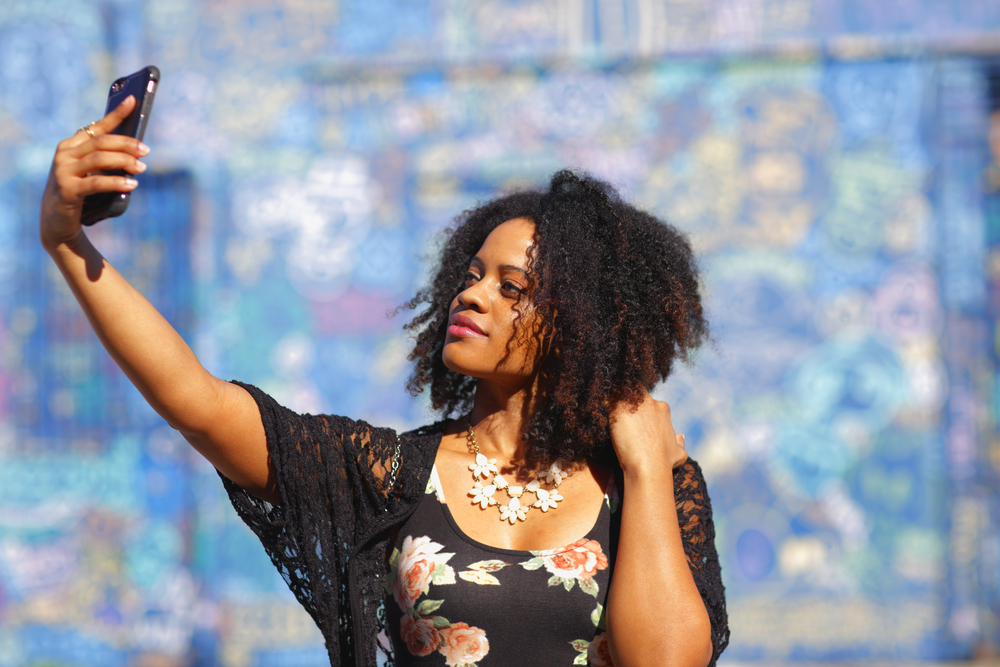 The Historic Pearl District is a rejuvenated gem combining old-world charm and modern sophistication. After LASIK, you'll have no problem appreciating this district's unique character and vibrant atmosphere.
As you explore, take in the intricate details of the repurposed industrial buildings. They tell the story of San Antonio's history, brick by brick and inch by inch.
Notice the meticulous craftsmanship in the exposed brickwork and the delicate ironwork of the Pearl Brewery's iconic smokestack. Part of what makes San Antonio such a fun city to explore is its fun street art.
When you have LASIK, it will feel like the colors from the Instagram-worthy murals are leaping off the walls at you. Part of that is because your depth perception and ability to perceive contrast is significantly improved with the vision correction procedure, so colors look more vibrant. These murals are a quintessential backdrop if you want to take pictures while exploring the city.
For a memorable culinary experience, try the gourmet cuisine at the Boiler House or the artisanal beers at Southerleigh Fine Food & Brewery. With better vision, each bite and sip will take on a new clarity.
After all, if you eat with your eyes, everything you experience after correcting your eyesight will seem like it tastes better than ever!
2. The Friendly Spot Ice House
Hanging with your friends couldn't be easier after LASIK when chilling at the Friendly Spot Ice House. It's an outdoor oasis made for relaxing and enjoying yourself.
After LASIK, the dynamic colors from the patio seating will seem like something out of your fantasies. Pick a spot on the patio, order a craft beer, and discover why this is a local favorite.
Once you have LASIK, you can say goodbye to everyday frustrations like glare from your glasses while you try to look at the menu to your contact lenses getting too dry while sitting outside. Instead, you can immerse yourself in laughter-filled conversations with friends or cheer on your favorite team.
Thanks to your newly enhanced vision, you've never been better at outdoor games like Giant Jenga and Connect Four, which you can find on their patio. Strategizing and dominating your way to the top with crisp, clear vision will provide hours of entertainment, and you'll be better than ever with your incredible vision.
3. San Antonio Missions National Historical Park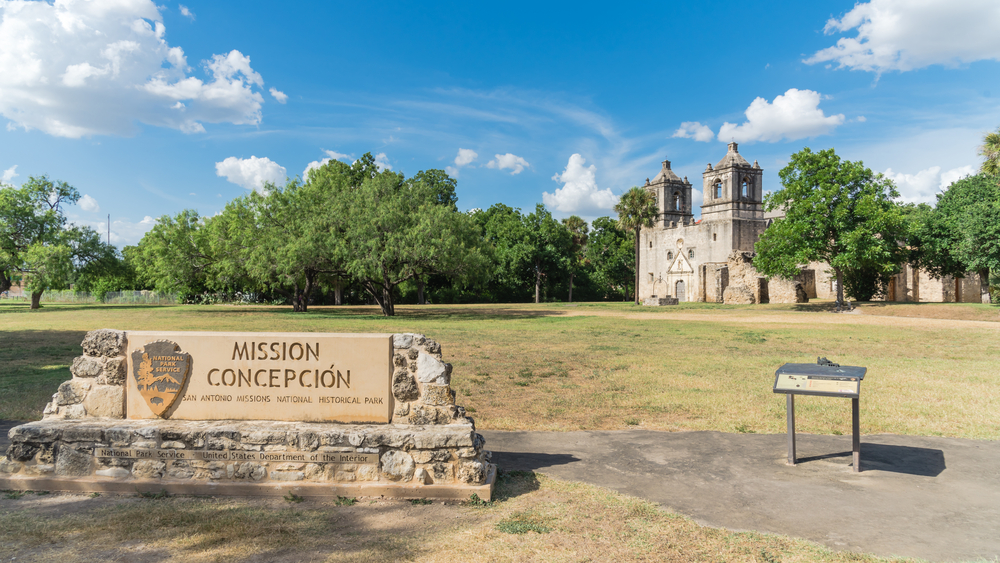 Looking for historical charm? You don't have to look further than the San Antonio Missions, a UNESCO World Heritage Site. LASIK will make it a breeze to explore these five missions with a new level of detail that brings history and its unique world to life.
See the intricate Rose Window in a stunning new light as you peruse Mission Concepción. Its geometric patterns will mesmerize you while you contemplate its cultural significance. You won't have to think about your vision because you'll be able to see everything around you in pristine detail.
Captivate and titillate your senses at Mission San Juan while you look upon the reflection pools. Seeing is believing after LASIK and will reveal the delicate ripples and animated aquatic life within the ponds.
Getting LASIK makes it easier to appreciate the one-of-a-kind architectural features of each mission, including the hand-carved wooden beams and the meticulously designed frescoes. Walking through the timeless footsteps formed by history, you'll gain a new understanding of the cultural heritage created in San Antonio.
4. Southtown Arts District
San Antonio's Southtown Arts District is a mecca for those looking to immerse themselves in the arts and creativity. When you have LASIK, you can look forward to seeing art in a new way by finally taking in the nuances and unique details of every piece of art, whether it's a sculpture, a painting on your wall, or a mural in the street.
Blue Star Contemporary is a dynamic art gallery you must see to believe after LASIK. Once you've corrected your vision, you'll have a new appreciation for the depth and emotion conveyed in the art found there.
As you stroll through the streets of Southtown, murals will be seen around every corner telling a story. Better vision will allow you to see these masterpieces' hidden meanings and messages.
The artistic vibe here extends to its boutiques, cafes, and restaurants that you can gain a proper appreciation for, with whimsical decor and vivacious colors showing why this district is a haven for art and artists.
5. The Japanese Tea Garden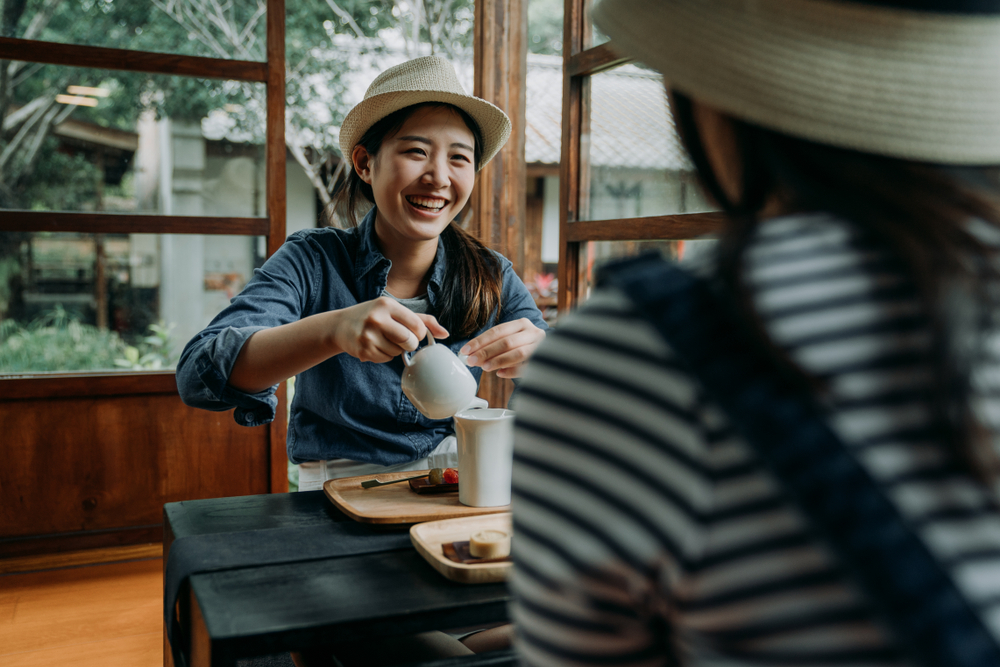 Escape to the Japanese Tea Garden in Brackenridge Park if you need a little time away from the hustle and bustle of the big city. Although LASIK is life-changing, you don't need to worry about a long recovery.
On the contrary! Most patients experience improvements to their vision almost immediately, meaning after the procedure, you'll see the lush gardens and koi-filled ponds with pristine clarity. It takes patients three to six months to fully recover from LASIK, but during this time, you can enjoy things like the Japanese Tea Garden and feel your soul emerge transformed.
Notice the intricate details in the stone bridges and pagodas adorning the garden. When you have LASIK, you can experience a newfound precision that allows you to see the ornate craftsmanship that makes this garden a hidden gem. If you've ever wanted 20/20 vision or better, LASIK is the way to achieve it!
Are you ready to experience the best that San Antonio has to offer? Start by requesting your LASIK consultation at South Texas Eye Institute in San Antonio and start seeing with better vision! You deserve better vision, so why not take the first step?