Everyone wants to look their best. Do you buy new clothes every season, get your hair done before fall, or try to stay stylish?
Even by doing all this, it's easy to feel stuck in a style rut. You may feel like your look is outdated or tired.
One place that's easy to start is with your glasses by seeing your eye doctor. If your glasses or contacts could use an upgrade, your next eye exam is the perfect time to try something new! Keep reading to discover why achieving a new look could be as easy as seeing your eye doctor!
Annual Eye Exams are the Perfect Time for New Frames
If you wear visual aids like glasses and contact lenses, you should schedule a comprehensive eye exam annually. Seeing your ophthalmologist for a comprehensive eye exam ensures your prescription is current.
If you wear contact lenses, your eye exam will also update your contact lens prescription. Seeing your eye doctor is the perfect time to start considering what you want in a new pair of glasses.
You can also start thinking about what kind of frames you want to accentuate your face's best features. Make sure to bring your current glasses to your next scheduled eye exam.
Your ophthalmologist will check to make sure they still fit your face. If they need to be adjusted, they can do this for you to make them more comfortable.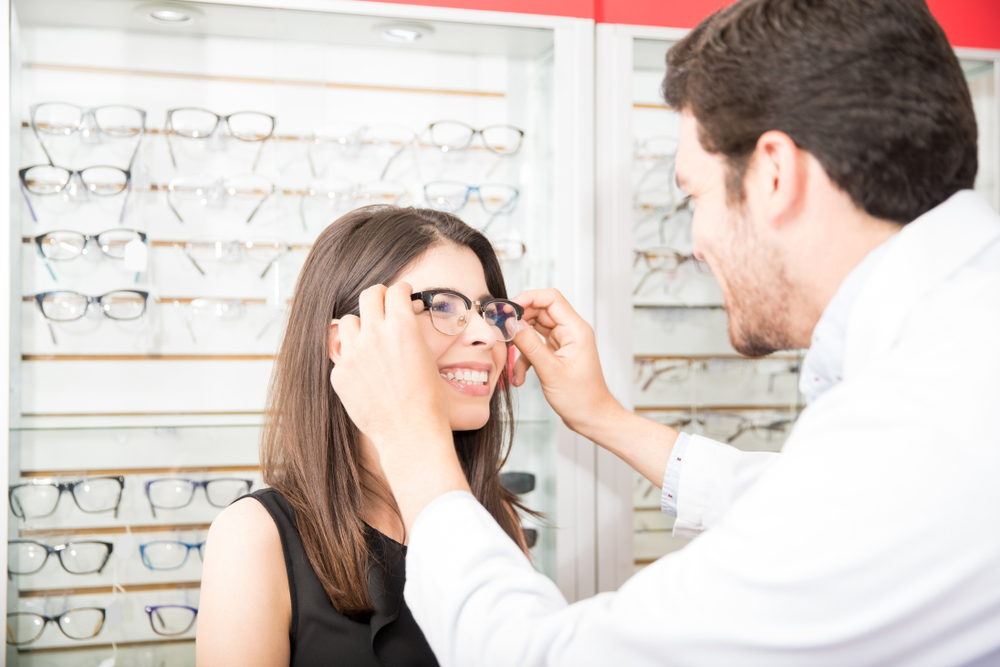 Having glasses that don't fit your face correctly can cause eye strain and headaches. If your glasses are older, this is an even better reason to bring them in.
Glasses from five years ago may have stretched out, making them far less comfortable than when you first got them. Minor adjustments made by your ophthalmologist may make a world of difference.
After your eye exam, take some time to browse the selection of frames. South Texas Eye Institute offers many choices to ensure you find a new pair of glasses that makes you look and feel great about yourself.
Your ophthalmologist can recommend flattering frame shapes and sizes for your face. If you're looking for a new pair of glasses, don't be afraid to try bold new looks.
Update your style with trendy colors or shapes. Buying a new pair of glasses can completely transform your appearance while improving your self-confidence.
Consider New Contact Lenses
Do you wear contact lenses? If you wear contact lenses, you should also bring your current pair to your annual eye exam.
You'll need to have your eye doctor evaluate them to ensure they still fit and are the right prescription. Contacts that are too tight or loose can cause you discomfort and may result in infection.
Discuss your lifestyle needs with your eye doctor. There are a lot of different kinds of contact lenses to choose from, including daily, weekly, monthly, and yearly.
If your habits have changed, or you want to explore wearing different kinds, switching the kind of contacts you wear could help. There's also new contact lens technology coming out, which can change the color of your eyes while you wear them, improve your night vision, or even reduce eye fatigue due to screen usage.
Talk to your eye doctor to determine if any of these contact lenses could be right for you. After all, a fantastic way to refresh your style and look is by trying out a new eye color for fun!
Ask Questions If You're Unsure What Frame Shape Looks Best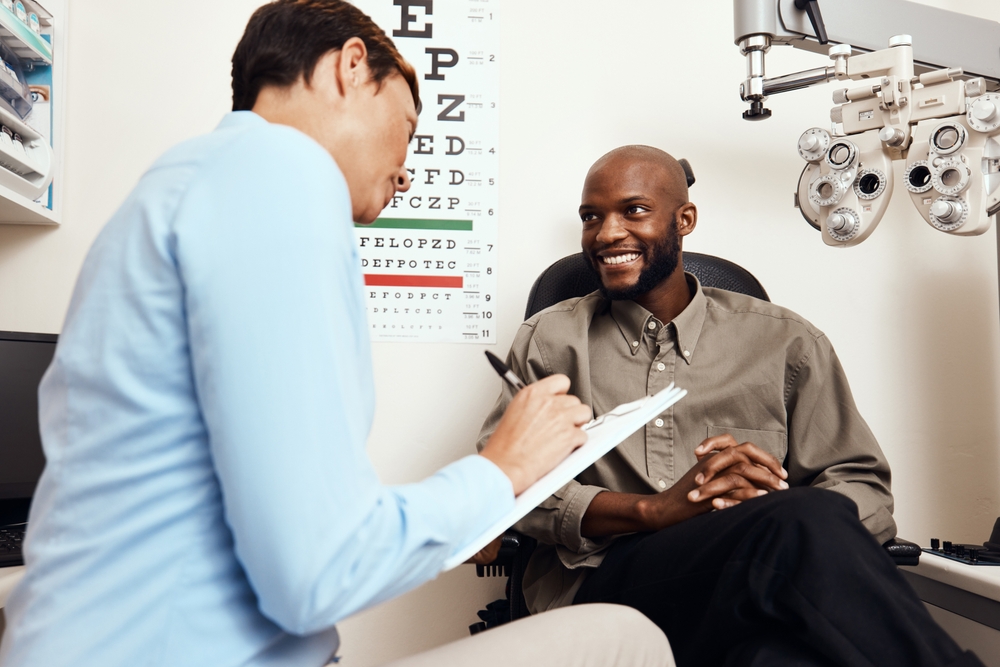 It can feel like there are endless frame choices to choose from. That's why it's understandable if you feel overwhelmed.
Your South Texas Eye Institute ophthalmologist is here to help, so don't hesitate to ask for advice about what will look best on you. Describe your style and what frames you've worn that you liked or didn't like.
This information will make it easier to point you in the right direction. Your eye doctor considers many factors, such as your face shape, skin tone, hair color, and prescription needs, when they suggest frames and a new pair of glasses.
Do you want something lighter, like metal, or more durable, like plastic? Are you looking for a bold, angular look, or do you want something smaller that isn't too intense?
The key when buying a new pair of glasses is to try on many different styles. Trying on different styles will make it easier to determine what you do and don't like.
Consider how each frame feels on your nose and behind your ears. Anything you pick should feel comfortable and not make you feel like you need to readjust its position constantly.
Think about bringing a friend along to get a second opinion. Having this and the guidance of your ophthalmologist will help you find a frame that looks and feels like you.
Don't Forget About Permanent Options like LASIK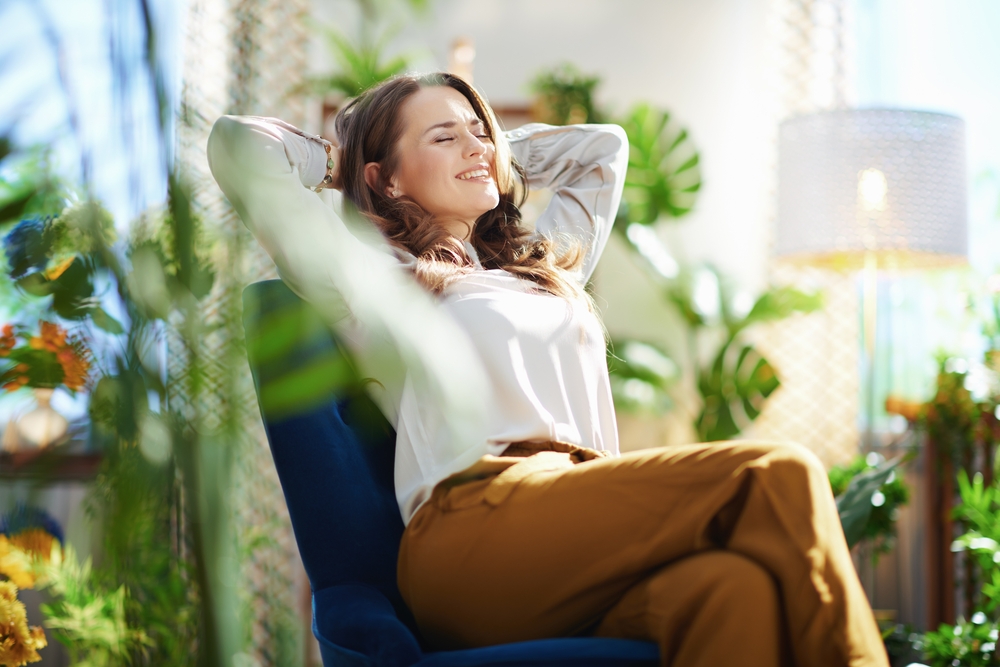 If you dream of achieving visual freedom from glasses and contact lenses, consider a procedure like LASIK. LASIK permanently reshapes your cornea to correct refractive errors like nearsightedness, farsightedness, and astigmatism.
Schedule a LASIK consultation at South Texas Eye Institute to determine if you're a good candidate. During your consultation, we'll review your current prescription, eye health, and medical history.
Ideal LASIK candidates have healthy eyes and a stable prescription that's remained unchanged for a year or more. These are only some of the factors for candidacy.
The procedure takes 10-15 minutes per eye. You'll receive numbing eye drops to ensure you don't feel any pain. Recovery is quick, with most people seeing well almost immediately.
LASIK provides freedom from glasses and contacts. It's life-changing for many people!
Your eyes change over time, so you should schedule a comprehensive eye exam every year. Comprehensive eye exams check your visual acuity while screening for preventable eye conditions.
They are also the perfect chance to change up your look! Remember to discuss options with your ophthalmologist, like trendy new frames, contact lenses, or a vision correction procedure.
With their help, you can find the glasses or contacts you need or permanently change your vision to see your best and feel like a new person. Are you ready for your new look? Schedule your appointment at South Texas Eye Institute in San Antonio, TX, today!