WHAT IS DERMATOCHALASIS?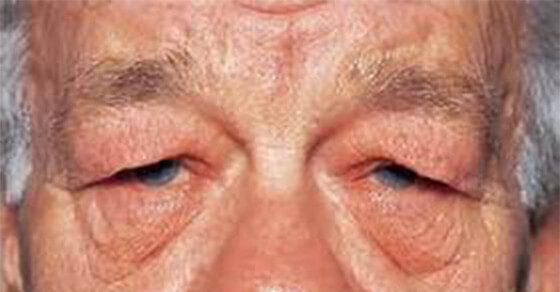 Many people, as they age, notice saggy or loose skin on top of their eyelids. At times the skin may even touch the eyelashes. This is called dermatochalasis, which just means "too much skin." This can be merely cosmetic or bothersome to you, but can also be severe enough to cause a decrease in vision, usually the upper part of the vision. A lot of times it is noticeable when looking down or reading.
WHAT CAN BE DONE FOR THIS?
Surgery can easily be performed to remove this excess skin, which can even improve your vision! This is called a blepharoplasty.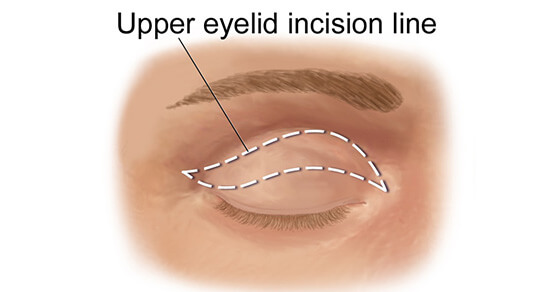 WHAT IS A BLEPHAROPLASTY?
Upper eyelid blepharoplasty is a surgery where the excess eyelid skin is removed and the eyelid fold is refixated, which gets rid of the extra skin to create an improved visual field and appearance.
You are usually awake for the procedure, which takes about 45 minutes and involves numbing the eyelid, removing the excess skin, and placing stitches which may need to be removed a week later. Sometimes extra fat in the eyelid area can be removed too. You need to be able to stop any blood thinners, such as aspirin, NSAIDs, Coumadin/warfarin, Effient, etc. You need to be able to lay reasonably flat for about an hour. After the procedure, you need to avoid heavy exercise or lifting, and dusty, dirty environments for a week.
HOW DO I QUALIFY FOR SURGERY?
Anyone can have the surgery done for cosmetic reasons. This means you would pay for the surgery like you would for LASIK or a tummy tuck. For medical reasons, it can be done if it is affecting your vision, which we can tell by testing the upper part of your visual field (upper peripheral vision) with an automated visual field test, which will be done with eyelids in first a relaxed position and then also with them lifted up. If the test improves with the lids lifted, often we can do the procedure with it covered by your insurance.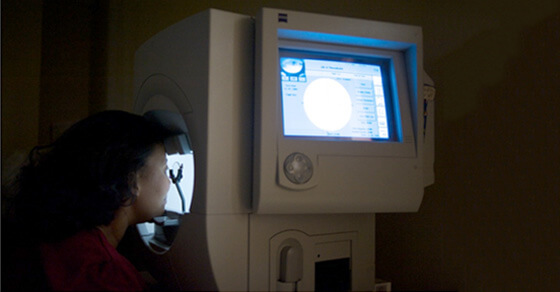 WHAT IF I AM INTERESTED IN THIS SURGERY?
At your next visit to our clinic, bring it up to your doctor! We have two eye surgeons, Dr. Marten and Dr. Rubinate, who are happy to perform this surgery for you if you qualify.