There's no doubt about it, San Antonio is an incredible city. From the fine dining options, the gorgeous River Walk, to performing arts, there's no shortage of things to do here!
But if you wear glasses or contact lenses, it can feel like something is holding you back. Keep reading to find out the top 10 things to do in San Antonio after LASIK surgery and why it's a procedure worth considering!
1. See Everything Around You in San Antonio With Clear Vision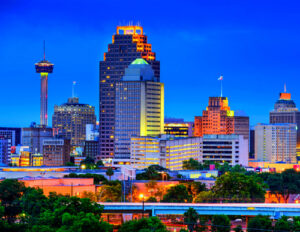 Having clear vision sounds so simple, but trust us when we say that it makes all the difference in San Antonio! Wouldn't you rather be able to see with vivid clarity, instead of fumbling with glasses?
LASIK can do all this and more. It's an effective procedure that can reduce or eliminate the need for glasses. Here in San Antonio, we also happen to have some amazing LASIK surgeons, if not some of the best in the country.
Lisa Marten, MD is arguably one of the cities most experienced LASIK eye surgeons. LASIK is a life-changing procedure! If you want to run along the Valero Park Trailhead without worries, or you're looking to no longer need contacts, LASIK makes a difference.
Both the big and little things become so much easier when you can see clearly. Have you ever imagined what it could be like to wake up every morning and see? Having LASIK surgery gives you this ability and so much more!
2. You Can Watch the San Antonio Spurs with Vision That's Unrivaled Thanks to LASIK
Can you believe that "POP", Greg Popovich is still the head coach of the San Antonio Spurs? He's an amazing coach and he's made our fair city proud!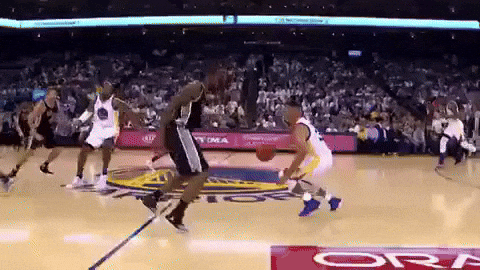 He started as the basketball coach of the Spurs in 1996. Greg Popovich is the longest-tenured active coach in both the NBA and all major sports leagues in the United States.
He is often called "Coach Pop" or simply "Pop" and is widely regarded as one of the greatest coaches in NBA history. What he did with the Spurs was amazing and re-invigorated San Antonio's LOVE for the Spurs.
If you are going to a Spurs game this year, let's talk about getting LASIK eye surgery. There is nothing worse than being at a basketball game without SEEING.
The Spurs have also been wearing some new uniforms that you might want to check out if you have not been to a game in a while. Want to see every tiny detail? LASIK surgery makes this possible!
3. Check Out the San Antonio Ranch Rodeo Finals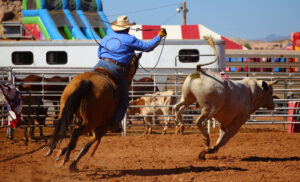 The San Antonio Ranch Rodeo Finals is an exciting event that always draws a packed house of enthusiastic spectators. If you want to get the most out of seeing the Finals, you'll need to pick a spot where you can see.
Here's the thing about LASIK: you'll always be able to see after having it! Getting LASIK means that you'll have incredible vision that allows you to see every inch of this wild event.
Various teams will compete in a series of six main events and the team with the highest point total wins. This is no doubt a must SEE with your new vision.
Perhaps you have a friend or family member involved with the rodeo. After LASIK, seeing at the Rodeo will not be a problem. Although the 2021 Champions have already been selected, perhaps you can make this a reality for 2022. Congratulations to the 2021 Final Team Champion, Thompson Ranches.
2021 Awards for San Antonio Ranch Finals
First Team – Thompson Ranches
Second Team – Philipp Ranch
Third Team – Gee Ranch
First Place Ranch Bronc Riding- Tallan Miller of Edwards Ranch
Second Place Ranch Bronc Riding- Cuter McLain of Philipp Ranch
Top Hand – Robert Silguero of Los Kineños
Top Horse – Playing Ace High of Philipp Ranch
4. View the Magnificent River Walk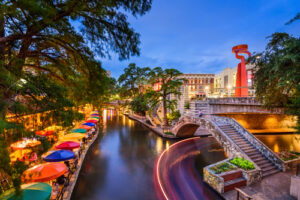 There is simply a lot to SEE on the River Walk in San Antonio. After all, it's considered the #1 attraction in San Antonio!
Check the website for a list of venues that have opened after COVID-19 before going to make sure hotels and restaurants are open. Did you know that the origins of the River Walk actually date back to 1536? This was when Alvar Nuñez Cabeza de Vaca got shipwrecked, found the river, and then documented it.
But the River Walk as it's now known was popularized by Robert H. H. Hugman, an architect with a vision. His concept was winding pathways and bridges flanking the river. This was his beautiful solution to harnessing the river running through downtown.
The River Walk is a public park and is free to visit. Boat rides, attractions, and other activities have various costs associated with them. Here are some upcoming events that should be very exciting.
Nov 9, 2021 –Jan 2, 2022
Lightscape Presented by John R. and Greil N. Less Charitable Trust
Nov 26, 2021 –Nov 26, 2021
Ford Holiday River Parade and River Lighting Ceremony 2021
It should go without saying then, that having great vision is a must if you want to experience the River Walk. Once you have LASIK surgery, get ready to see it in a whole new light!
You'll have fantastic vision that's yours forever because LASIK is a permanent procedure. Who doesn't want beautiful vision for decades to come in San Antonio?
5. Revisit the Alamo or Visit for the First Time!
The Alamo is the place that put San Antonio on the map. When you visit the Alamo you will learn so much and begin to SEE the three hundred years of history present at the Alamo.
Many people do not realize the awe-inspiring legacy of the place and its history over the years. Established in 1718 as Mission San Antonio de Valero, it is now known as the infamous Alamo.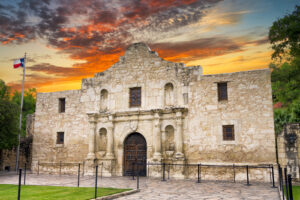 When planning your visit to the Alamo, make sure to make the most of your experience. You may want to book a guided tour or even try a self-guided audio tour.
If you want to get the most out of the Alamo's history, having sight without boundaries is a great place to start. After choosing to have LASIK surgery, you can look forward to no longer dealing with the frustrations that come with contact lenses.
Hot Texas weather can dry out your eyes, making your contacts feel like they are out of place. But with a vision correction procedure like LASIK, you'll have the clear vision you want, with no strings attached.
6. Attend an event at the Aztec Theatre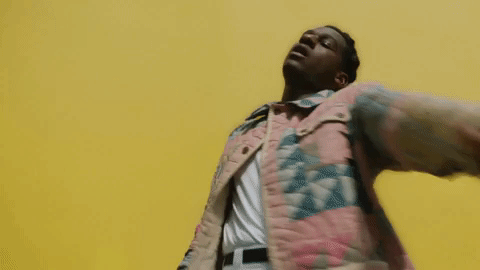 The Aztec Theatre is a work of art; in fact, it's a Mesoamerican work of art. It was originally built in 1926 and hosts a variety of events from weddings to private concerts.
The theatre includes a combination of authentic columns, reliefs, and artifacts from that era. It's located at the corner of Commerce St. and St. Mary's St. and has a capacity of up to 1500.
Take your next event at this gorgeous venue to a new level with LASIK surgery. Seeing a concert here will be like nothing you've witnessed before. Consider buying tickets to watch the one and only Leon Bridges, slated to perform at the Aztec Theatre on September 10th!
By correcting your vision, you'll finally be able to focus on the music. There won't be any glare coming off your glasses from the stage, or worries about when you'll get home to take out your glasses.
If you're enjoying a night out on the town, getting LASIK surgery gives you the freedom to relax!
7. Don't Forget that Seeing while Eating is Very Important, Especially at Casa Rio on the River Walk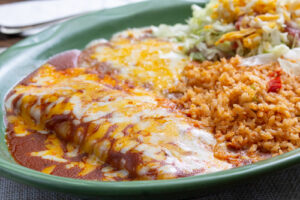 Casa Rio is the oldest restaurant on the River Walk. Some people refer to this restaurant as the original Tex-Mex restaurant of San Antonio.
They had a famous Tex-Mex plate from back in the day that was on their first menu. The plate included the staples of San Antonio Mexican fare; tamale, enchilada, chili, rice, and beans.
To this day they carry on the tradition of serving the "Regular Plate". It consists of a cheese enchilada, Mexican rice, refried beans, a tamale, and their famous Chili con Carne.
Casa Rio was founded by Alfred F. Beyer in 1946. If you don't understand the importance of seeing while eating, it's a necessity!
Aren't you tired of foggy glasses every time you pick up your food? You can say goodbye to this annoyance after LASIK.
Instead, you can look forward to clear, crisp vision like something out of a dream. Oh, and the food at Casa Rio looks even better when there's nothing to stand in your way of seeing.
8. And You Have to Eat at Pappasitos Fajitas Of Course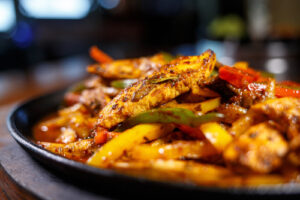 Since eating is very important, you can also visit one of San Antonio's best Tex-Mex restaurants, located outside of downtown. Fajitas always look better when you're taking a picture!
But this can be easier said than done if you also wear glasses. You run the risk of glare ruining your shot, which is unacceptable.
There's a very short window of time between when you can snap a picture and when your Pappasito's fajitas get cold! After LASIK, you won't have to think about glare from glasses, and you'll be able to eat your meal faster. These are the things that matter, after all.
9. Attend an Amazing Music Performance at the TOBIN CENTER
If you have LASIK before December 14th, you can see legendary rock icon George Thorogood and The Destroyers, who are celebrating 45 years of rock this year. Additionally, on December 18th, Khruangbin is playing the TOBIN Center and is a must-SEE.
Khruangbin, from Houston, is one of the most unique new bands of recent years. They call their music Thai-inspired funk with a dose of psychedelia.
Check out the album they played on with Leon Bridges called "Texas Sun". This is mind-blowing, amazing music.
The only way to make this kind of performance better is by having LASIK. Music is such a sensory activity that when you correct your sight, your other senses will seem heightened as well. Take in the lights, hear the lyrics, and be in the moment. It's all possible when you have LASIK surgery in San Antonio.
10. Get the best seat in the house to see the Women's Football League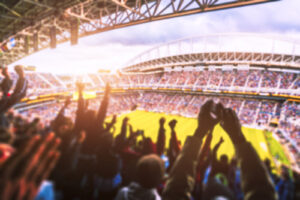 Let's face it. Football is impossible to watch without good vision. You have to locate the ball amongst a pack of tacklers going super fast.
Check out the Women's Football League in the Alamo City Battle. There's nothing like having LASIK and feeling like you can see the whole world in HD!
Celebrate with your friends and don't feel nervous that your glasses will get damaged because you're not wearing any! You can also feel confident knowing that you can see players, first downs, and across the stadium with perfect clarity.
These are all things that make watching the game much more enjoyable! It may sound like the tiniest way to change your life, but it's these tiny things that make the biggest difference in your life when you have LASIK.
Ready to schedule your LASIK in San Antonio? The first step is scheduling your free consultation at South Texas Eye Institute in San Antonio, TX! Beautiful, clear vision is waiting for you…are you going to do something about it?