Are you thinking about getting LASIK? Permanently correcting your vision can change your life no matter who you are or where you live, giving you the perfect, crystal clear eyesight of your dreams.
When you get LASIK, you can say goodbye to glasses and contact lenses and hello to a whole new world without anything holding you back. There's no better place to explore and test out your new and improved vision than San Antonio.
There's a lot to love about this bustling city, and correcting your vision will take it to new heights. Keep reading to learn about the 5 trendiest places in San Antonio that will seem even cooler after LASIK!
1. Snag a Coveted Macaron at Bakery Lorraine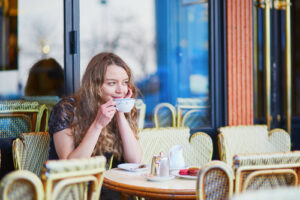 If you're going to go all out on fancy baked goods, you need to stop for macarons. Bakery Lorraine is the creme de la creme for bakeries, and after LASIK, you'll be able to spot every detail of this trendy hot spot.
After all, the perfect macaron is so much more than just something you taste. It's all about the visuals when it comes to a French patisserie. Whether that's the delicate coloring of the shell or savoring the filling, macarons are all about seeing and tasting.
With 20/20 vision or better, you can enjoy every aspect of the finest desserts. It also helps you get the perfect picture to preserve your pastry forever on your Instagram feed!
2. Check Out a Los Otros Mural Downtown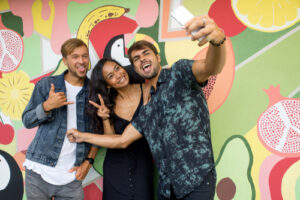 You can find Los Otros murals all over the country. You can also find them throughout San Antonio!
If you think that you see well while wearing glasses and contacts, you are in for the best vision you've ever experienced when you have LASIK. Colors are brighter, sharper, and clearer than ever before, so you can see with the kind of clarity you've only dreamed about.
This kind of vision is beyond helpful if you're admiring a breathtaking Los Otros mural or, in fact, any piece of fine art! Stop squinting when you look at a painting in a gallery because its details are blurry or out of focus.
Once you have LASIK, art will appear clear and well-defined. There's nothing like seeing art for the first time, except seeing it for the first time with 20/20 vision or better!
Yes, you read that right: LASIK can give you even better than 20/20 vision. Over 95% of patients achieve at least 20/20 vision. With outcomes like that, it's no wonder the satisfaction rate for LASIK is so high!
3. Enjoy a Life-Changing Cup of Coffee at Merit Coffee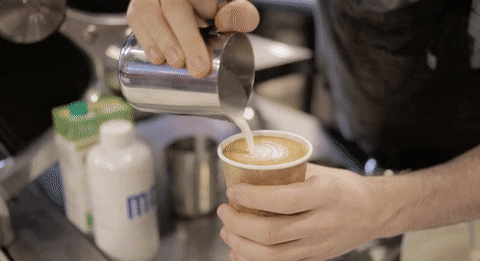 There's coffee, and then there's coffee. At Merit Coffee, you're getting only the best, and having LASIK can take this incredible experience to the next level.
There's something about improving your eyesight that makes every other sense come alive, especially your sense of smell and taste! Not only will you enjoy your coffee more, but you'll also be able to take in every tiny nuance and trendy seat that Merit Coffee has to offer as you sit and sip the most decadent espresso in town.
If you think that coffee should be a transcendent experience, choosing to have LASIK will help every cup feel liberating while you people-watch with your best vision.
4. Get a Next-Level Manicure from Haus of Polish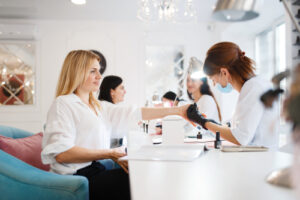 Need to look good from head to toe? Get the manicure your nails have been waiting for at Haus of Polish.
This mecca of manicures is known for one-of-a-kind designs that you won't find anywhere else. To get a genuine appreciation for their art, having LASIK will allow you to see every inch of your nails once they are finished.
Getting every angle captured on Instagram is a must, and once you have LASIK, you'll no longer have to think about how your glasses are sliding down your nose, distracting you from getting that perfect reel. You'll also finally be free from irritating contact lenses and feeling like your vision has limits.
Worried that getting LASIK will stop you from looking your best while recovering? Don't be!
Recovery from LASIK is quick and easy, with discomfort only lasting a few days. You can get yourself a manicure a day or so after correcting your vision!
Most patients see immediate visual improvement after surgery, and it only continues to improve until their eyes fully heal. You can enjoy your new vision and marvel as it gets better and better.
5. Shop 'Til You Drop at the Alamo Quarry Market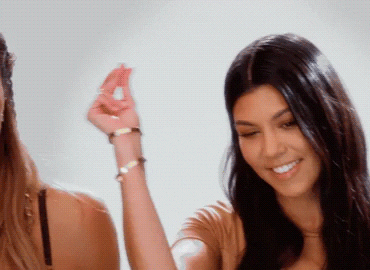 It's hard to go wrong if you're shopping at the Alamo Quarry Market. There are plenty of options if you're looking to do a little bit of retail therapy.
Getting LASIK can even make the longest shopping day more fun, thanks to no longer having to deal with glasses or contact lenses getting in your way. Say goodbye to glasses that get tangled up in the clothes you're trying on or contacts that dry out when you want to stop for a bite to eat.
Instead, when you have LASIK, you'll have crisper vision that allows you to see everything you're thinking about buying, allowing you to spend your money more wisely. You don't even have to feel guilty about splurging since LASIK is a solid financial investment.
While you do have to pay for the procedure upfront, it can still save you money in the long run by eliminating the expenses associated with buying contact lenses and glasses. Where you once spent $500 or more every year on glasses and contact lenses, you can instead spend more on the things you love, like clothes or other retail items.
Since LASIK is permanent, you'll save more each year until the procedure eventually pays for itself! For most people, it only takes about two years to pay off the procedure, leaving you with the best vision of your life.
Not to mention, having more money to spend is never a bad thing! Unbelievable vision, investing in yourself and making the most mundane tasks easier are just some of the many benefits of having LASIK.
Are you searching for LASIK Eye Surgery in San Antonio? Find out if LASIK could be right for you by scheduling a LASIK consultation at South Texas Eye Institute.