Have you always dreamed of seeing the world around you in crisp, clear focus without visual aids to hold you back? If you live in San Antonio and are sick of wearing glasses and contact lenses, now is the time to get LASIK!
LASIK is a highly effective and low-risk procedure that can permanently correct refractive errors. LASIK can correct your vision whether you're nearsighted, farsighted, or have astigmatism.
How? By changing the shape of your cornea during a quick outpatient procedure.
LASIK permanently changes your vision, and most people with a refractive error make good candidates. If you're over 18 and in good health, there's an excellent chance you'll be a LASIK candidate.
What do you have to lose by scheduling a LASIK consultation? Maybe your reliance on visual aids, which isn't a bad thing! You can enjoy fall in San Antonio fully by having LASIK now. Keep reading to learn about 5 ways LASIK makes fall in San Antonio exceptional!
1. Go Apple Picking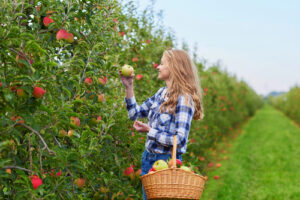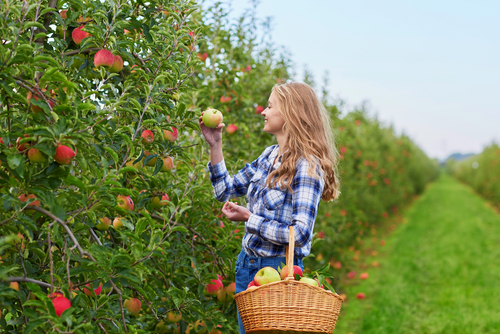 One of the most popular fall activities is apple picking. There's nothing quite like a crisp afternoon out in an apple orchard.
Who doesn't love picking apples to bring home and use to make tasty fall treats? There are a ton of great apple farms in and around San Antonio, as well as farms where you can also pick pumpkins.
Visiting the pumpkin patch is also the perfect time to partake in traditional fall activities, like hayrides and corn mazes. Go out and have fun with your family and friends!
After you have LASIK, outdoor activities will be so much more fun. You won't have to worry about the wind irritating your eyes or your glasses getting dirty.
You can participate in all the best fall activities and experience things through nothing but your own two eyes! A bonus is that you'll be able to see with a new clarity since LASIK gives you the kind of vision you've only ever dreamed of. You can see well enough with visual aids, but it's nothing like the crispness you'll experience after LASIK.
2. Experience the 13th Floor Haunted House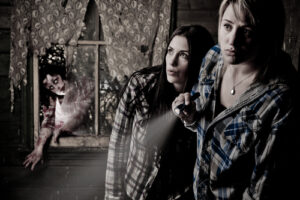 For many people, fall means one thing: Halloween! And what's October without a good scare? For a terrifying time, there's no better place to go than the renowned 13th Floor Haunted House.
After you get LASIK, you'll be able to participate in more heart-pumping, high-adrenaline activities because you won't have to worry about your contacts falling out or your glasses getting broken or lost.
That means you'll be prepared for the horror of a genuinely haunted experience! You can also look forward to better depth perception, which will come in handy when looking around every corner of the haunted house.
3. Check Out The Rotating Art Exhibits at Hopscotch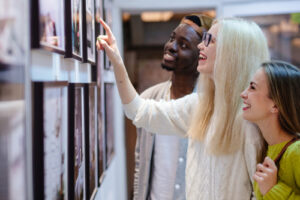 Hopscotch is one of the most incredible places in San Antonio all year round. Made up of rooms that feature all kinds of immersive art installations, Hopscotch is for art lovers and anyone who appreciates an incredible visual experience!
Thanks to the rotating exhibits, there's always something new to see. Most LASIK patients achieve 20/20 vision or better after correcting their vision.
That means that you'll not only be able to see without contacts or glasses, but you'll also be able to see better than you could even when wearing contacts or glasses! It's hard to explain what your vision will be like, but it's pretty stellar!
LASIK patients often have improved depth and color perception. What better way to experience unique art than with eyesight that can truly perceive everything with high definition and clarity?
4. Take a Tour of Natural Bridge Caverns
There's nothing quite like exploring caverns, and the Natural Bridge Caverns are unique. You can take a variety of different tours that explore various passages through these massive caverns.
You can also take to the skies with the Twisted Trail Zip Rail and Ropes Course to have some fun above ground. Adventure is so much more enjoyable when you don't have to worry about how you'll be able to see or how you'll fit your glasses under a helmet while you're on a zipline!
At Natural Bridge Caverns, there's something for everyone, making it quite the popular attraction. LASIK is similarly popular, with high rates of patient satisfaction.
Over 95% of patients end up with 20/20 vision or better and report being highly satisfied with their results. You, too, can experience all the best when you get LASIK and visit Natural Bridge Caverns!
5. Visit San Pedro Springs Park
After you get LASIK, so many things will be easier. One thing many people who wear glasses or contacts struggle with is swimming.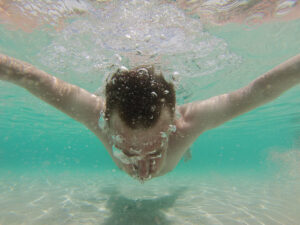 But after you have LASIK, you can get to swimming without worrying about being able to see in the water. Recovery from LASIK is quick, so you can return to the pool a few weeks after your procedure!
But regular swimming pools can be boring. That's where San Pedro Springs Park comes in.
This park is home to one of the best swimming spots in the nation, surrounded by beautiful scenery. It's also the second-oldest park in the country!
If you don't like swimming, there are also plenty of walking paths to enjoy the scenery from on land. After you get LASIK, you'll be able to appreciate natural beauty better with your stellar vision.
You also won't have to contend with your visual aids when going for a stroll or swimming! You can get the best out of fall, or any season, once you have LASIK.
Looking for LASIK Eye Surgery in San Antonio, TX? Schedule an appointment at South Texas Eye Institute for a commitment-free consultation and find out if LASIK is right for you!