Staying active can help you feel healthier and happier. But working out regularly can be challenging, especially when you're just starting and trying to get into a healthy routine.
When you're trying to get fit or stay fit, anything that can simplify the process can help you start and keep up with your workout routine. That's why a vision correction procedure like LASIK is a great way to make working out easier. Who can say no to correcting their vision and achieving visual freedom?
South Texas Eye Institute offers multiple options for vision correction procedures, like LASIK or the EVO Visian ICL. These low-risk, minimally-invasive procedures can give you 20/20 vision or better.
After correcting your vision, you'll be able to eliminate other visual aids, like contact lenses and glasses. Correcting your sight is the way to go if you want to be fitter and physically active. Keep reading to discover why a vision correction procedure will make working out a breeze!
No Glasses or Contacts Getting In Your Way
Glasses and contact lenses are necessary for many people to see. If you have a refractive error like nearsightedness, farsightedness, or astigmatism, you may not be able to see well unless you wear contact lenses or glasses.
Simply going without them when you work out isn't an option. You have to be able to see if you want to lift weights without dropping them on your foot or suffering another injury.
So you have to contend with glasses sliding down your nose when you get sweaty or your eyes getting irritated by your contact lenses during long workouts, among other little annoyances. But after a vision correction procedure, you can do away with these annoyances.
Instead, you'll be able to focus more on your workouts and getting in the zone. When you get LASIK or EVO Visian ICL, you'll be able to do more in various areas. Here are just a few specific ways improving your vision permanently can make your workouts easier:
Enhance Your Vision for Long Runs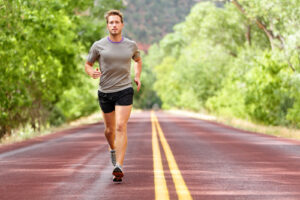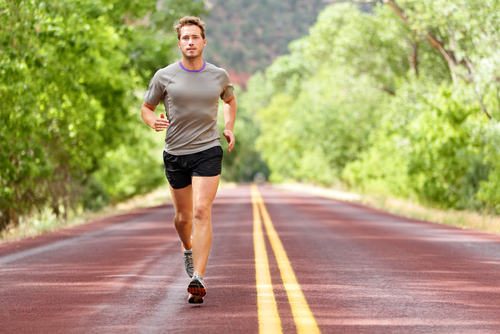 Running is one of the most common ways to stay fit. The great thing about running is that you can do it anywhere without gym equipment.
But when you're running outside, your ability to be successful depends on the weather. If it's raining and you're wearing glasses while running, the precipitation can impede your vision.
When it's cold or windy, your contact lenses can dry out, causing irritation and making it impossible to see. The good news?
After correcting your vision, you'll no longer need to depend on glasses or contact lenses. Want to run in the rain?
You won't have to think about if your glasses will get foggy or make it impossible to see. With your clear vision, you can run more and even compete in 5ks, 10ks, half marathons, or full marathons! The sky's the limit once you have freedom from contact and glasses.
See When You Swim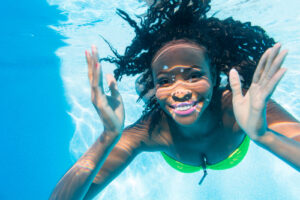 Swimming is a great way to stay fit; unlike running, it's easy on the joints. But swimming is tricky for people who need glasses or contacts to see.
If you're a swimmer with a refractive error, it means accepting blurry vision underwater since wearing contacts with chlorine is a bad idea. You may have blurry vision underwater and find it far more challenging to see where you're going.
You may also find that swimming becomes dangerous if you're sharing lanes with another person swimming. Wearing prescription goggles could help, but you may still find that your vision is still impaired. You want to see underwater, but what are your other options?
With a vision correction procedure, you don't have to think about how you'll see underwater. You'll be able to see without worrying about where you put your glasses or if your visual aids are safe.
You can wear goggles; even if you don't, you can see clearly underwater. A vision correction procedure can improve your abilities by letting your focus on your form!
Enhanced Safety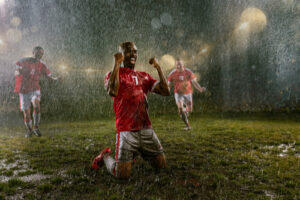 Team sports can be a fun way to socialize while staying fit. But for many team sports, especially contact sports like rugby or football, safety gear is a must.
If you wear glasses, though, headgear can be hard to wear. Even if you wear contact lenses, you risk getting dirt and debris in your eyes when playing.
It's much harder to get anything out of your eyes when wearing contact lenses. If you lose a contact lens, it also means playing with only partial vision and impacting your abilities as a team player.
Vision correction will allow you to wear all appropriate safety gear comfortably. It'll also let you see without worrying about smashed glasses or lost contacts.
Once you can see without contact lenses or glasses, you'll perform better and improve your game since you can focus more on the sport and less on how you see.
Feel Your Best Inside and Out
Did you know vision correction can save you money? Although you have to pay a one-time up-front cost, you can minimize the impact on your bank account through easy-to-apply-for, no-interest payment plans.
Once you've paid off the procedure, it'll eventually pay you back for all the money it'll help you save on visual aids. Since vision correction surgery is permanent (although you can have the EVO Visian ICL removed at any point), you won't need glasses or contacts anymore.
You'll be able to save money every year after vision correction on what you would have otherwise spent on new glasses and contact lenses! With that extra money, you can invest more in your health.
You can get a gym membership or save up for exercise equipment. You can also spend more on healthy foods to feel good and have more energy to work out.
The possibilities are endless. After LASIK or the EVO Visian ICL, you'll be able to improve your health and fitness while enjoying crystal-clear vision!
Ready to take your fitness routine up a notch? Schedule a consultation at South Texas Eye Institute in San Antonio, TX, to learn more about our vision correction options! Haven't you waited long enough for the vision of your dreams?